Well my widgets remain beautifully organised but unfortunately somewhat
uncranked
. I have several projects that I keep pushing back and pushing back. I need to get them moving else I will be in serious trouble but seem unable to overcome my ostrich-
itis
about them. These are not things that will take a seriously long time, but they are things I have allowed myself to become scared of.
Doing my weekly gtd review has helped a bit. I have realised that I have progressed many things well, so I am not in fact a total failure. I am hoping this perspective will help get me over the hump and back cranking my widgets come Monday morning. I have re-arranged my working patterns so that instead of smearing my part-time work over a full week, I work only on 3 days a week. I thought this would make it easier to concentrate on doing the right things on the right days - work on work days, study on non-work days. So far it's not working out that well but I will keep going at it.
Weight-wise, I have lost another 1.5 lb this week whoo etc. I have eaten sensibly/normally 5 days out of 7, making a change from bingeing 5 days out of 7. I'm still tracking my food on WW site but not worrying about staying within points - I think I need another few weeks of adjusting back to eating normally before starting to cut back more. Maybe when I stop losing weight, it will be time to try and stick to my points. I've done most of the exercise I aimed for - belly dance and aquarobics but not pilates (not my fault, class was cancelled).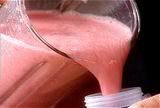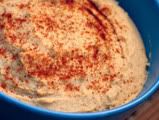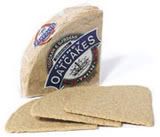 The current cornerstones of my healthy(er) eating are smoothies (the lazy girl's way to eat fruit, whizzed up with low fat pro-biotic yoghurt & sugar-free cranberry juice), houmous (home made, way nicer than shop bought houmous which is often foul) , pitta bread (to eat houmous with)p & oatcakes. I am trying to be organised - making a batch of houmous at the weekend, and when I make smoothies I make enough for 2 or 3 at a time, not running out of itta bread or oatcakes, that kind of thing.
Next week is a bit worrying - me & O are having a half-term trip to That London and will mostly be eating out. I need to think about how I can handle that sensibly.